Your website will be designed around the type of business you are in. If it's a guest house on the beach then the theme will have an ocean feel to it. We do not believe in too much clutter but at the same time the site must be attractive so we will include relevant images, animation or even video clips if it is appropriate.
You will be kept in the loop all along the way and we will get your approval on the basic design before proceeding with adding the content.
The point is you need to be happy with the website and that is what we aim to achieve.
All our websites are responsive - they automatically adjust for the size of screen they are being viewed on so they are mobile friendly.
Package deal

- pay a monthly fee which includes the design of your website, hosting, maintenance etc.
Design only

- you pay a once off fee starting from R980 for a 5 page website. Domain registration (if required) will be charged for as will any future required updates.
SEARCH ENGINE OPTIMISATION (SEO)

SEO involves making your website more visible to search engines like Google, Bing and Yahoo. It is fairly pointless as an electrician for example, having a website that does not pop up when someone searches for an electrician in your area.
Nor do you want your website to pop up when someone searches for an electrician in Johannesburg and your business is in Margate!
Our aim is to get your website as high up on a search result as possible but there are many variables such as the number of competitors all vying for that top spot, the age of the website and many other factors. It is a work in progress that requires constant tweaking.
DOMAIN REGISTRATION
The first step in the process is to register the name of your website, which would normally be your business's name e.g. www.livewireelectrical.co.za. It can sometimes happen that the domain name is unavailable in which case we will suggest alternative names for you to choose from.
The registration fee depends on the type of domain you require - we recommend .co.za if you are trading locally only or .com if you trade internationally.
The cost of registration of a .co.za domain is included in the hosting packages but will be charged for where you only require website design.
HOSTING
Included in our monthly fee are the internet service provider charges for hosting the website. There are various hosting packages available and we will select the one most suitable for you depending on how much disk space your website will require and how many email addresses you need.
Remember the monthly fee covers:
Domain registration (.co.za and .net.za)
Website design and development (including SEO)
Website maintenance (changes & updates)
The monthly fee includes keeping your website up to date with any changes you want made. This could include things like a weekly/monthly newsletter you want published on your website, special offers, updated photos etc.

In addition, your site will require constant monitoring to ensure that it keeps coming up in relevant searches.
We will also from time to time suggest a revamp of the site, changing the content so it remains "fresh". Search engines give higher ratings to websites that have regular content updates.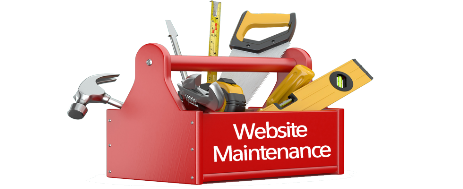 GOOGLE AND FACEBOOK ADVERTISING
Photonic Web Services can also establish and manage your Google and Facebook ad campaigns.
Both Google and Facebook ads are "pay per click" (PPC) based. Typically they are designed to increase traffic to your website - not relying solely on your website popping up on a search result.
Google ads are designed to pop up when someone types in a search phrase relating to your business. The frequency with which your ad pops up depends on a number of factors such as the budget you have allocated to the ad campaign and the amount of competition there is. You only pay if someone clicks on your ad and goes through to your website.
Facebook offers various different types of ads relating to your Facebook page or the ad could be promoting your website.
Both Google and Facebook ads are very effective in promoting your website and thus your business but only if they are administered properly. Due to the complexity we would have to quote separately for this.
Our recommendation is to start off slowly and increase your budget as you fine-tune your ad campaigns, if necessary.